Paid advertising is a great way to guide more traffic to your site and increase business.
Google Paid Ads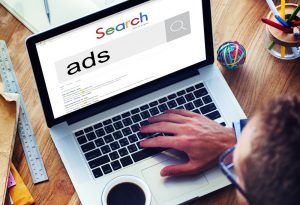 In 2016, Google was ranked first amongst the most visited multi-platform web properties in the United States with 246 million U.S. unique visitors and a market share of 63.4% among the leading U.S. search engine providers."
Google has tracked 4 billion store visits from ad clicks.
39.6% of those Global Search Ad clicks come from desktops, and 48.9% comes from smartphones.
The clickthrough rate for mobile search ads on Google's first place is 27.7%.
Google offers two types of paid ads through Google AdWords, namely display ads and text ads. Display ads will appear while you are browsing on various websites and targeted through past searches. Text ads appear at the top or the side of every Google search page. These are ads that a company pays for so that people will notice their business whenever they're searching Google. Given the vast influence this search engine has, it is important to take time to consider whether Google AdWords can be beneficial to your small business.
Facebook Paid Ads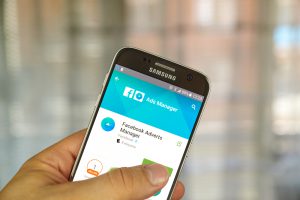 Facebook ads run on the same pay-per-click (or pay-per-impression) idea as Google's ads. The best part is that Facebook Ads are surprisingly affordable!
Here are some Facebook stats:
The platform has 1.71 billion monthly active users and 1.13 billion daily active users, on average.
Everyone on Facebook is connected to one another by an average of 3.57 degrees of separation.
Facebook takes up 22% of the internet time Americans spend on mobile devices, compared with 11% on Google search and YouTube combined.
Instagram Paid Ads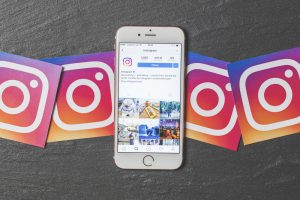 Since it launches 7 years ago, it has become clear that Instagram isn't just for selfies and animal pictures. Instagram is one of the leading social media platforms for image-based content, with over 600 million active monthly users. But where this platform really shines is its level of user engagement: Engagement with brand on Instagram is 10 times higher than Facebook, 54 times higher than Pinterest, and 84 times higher than Twitter.
What's more:
This platform is nicknamed "the king of social media."
Instagram accumulates 4.2 billion likes per day.
Instagram now has more than 1 million monthly advertisers, up five times from a year ago.
In fact, the rise in marketers can be attributed in large part to Instagram's focus on catering to small businesses, which make up the majority of Instagram's advertisers, and its growing suite of free business tools. Besides providing all the important statistics, Instagram allows companies to observe how their unpaid posts perform organically before deciding which one is best to use for an ad campaign.