Maximize Your Brand's Facebook Reach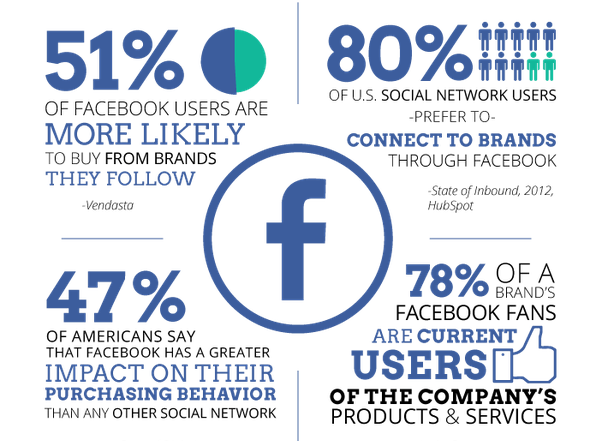 As a top social media destination, utilizing the Facebook advertising service is a great way for businesses to share their message with a wide and captive audience. Whether you want to advertise an upcoming sale or inform people about a new product or service, Facebook has progressively become an important tool to convey this information.
As an expert in maximizing social media to its fullest potential in marketing, Britton Creative Facebook Marketing can help you share important details with your audience through Facebook. We are a leader in web design, web application development and multimedia.
Here are some important details about Facebook:
More than 40 percent of the U.S. population reportedly has a Facebook account.
There are about 800 million active users worldwide; more than 50 percent of those users will likely log into Facebook on any given day.
An estimated 350 million – or almost half – of active Facebook users access the site through a mobile device.
Facebook is available in 70 different languages.
As a growing and evolving company, Facebook continues to offer new products and services to account holders and customers using the site as a marketing platform. Facebook advertising can be a great means of communicating your message with a local audience.
Here are just a few of the ways the site can benefit your business, regardless of the size of your marketing budget:
Whenever practical, you can post live updates and let subscribers know about upcoming sales or other special events that could increase your bottom line and draw in traffic. Social media is an excellent tool to spread the word about your product or service, and if the content is catchy enough, it's likely to be shared from one user to the next.
You can increase the number of followers on your Facebook page by joining specific groups that tie into your business. This will allow like-minded people to connect with your site on a regular basis and, over time, increase the number of subscribers to your page.
Depending on the size of your budget, purchase ads on Facebook that will appear on specific users' pages, based on the information the person has inputted.
Regardless of the type of business or it's, Facebook can serve as a great marketing tool.
Here are some tips to making the most of this social media site:
Interact regularly with people posting comments to your page. This is an excellent means of two-way communication and is sure to resonate with your customer base.
Post relevant, interesting material that will increase the number of people "liking" your page.
Cross-promote similar pages that tie into your business. This will increase the likelihood of people adding your Facebook page to their daily news feeds.