Analytics and Reporting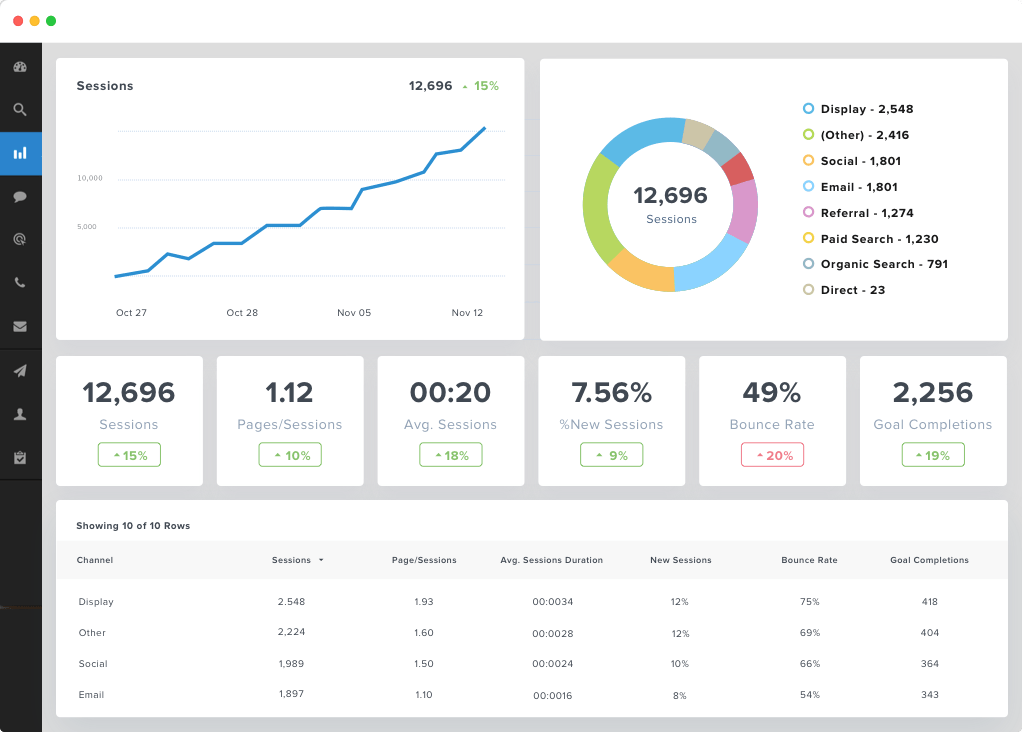 HOW WELL IS YOUR WEBSITE PERFORMING THROUGH ANALYTICS AND REPORTING
You have a website! Do you know how many people are visiting it? Web analytics can answer that and many other questions about your site's performance.
Our web analytics services consist of analyzing your web marketing progress. It is a continuous process and is customized to meet your needs. The first step is to analyze your goals. Next, we analyze your progress in reaching those goals. Then we set a plan of action to improve your marketing performance.
GOING BEYOND SEARCH ANALYTICS
When properly implemented with our Google Analytics consulting service, the data we gather will tell you more than which keyword are driving traffic and converting into leads or sales. We will set up your Google Analytics so that we can track other types of campaigns including email, social, PPC, and even offline marketing campaigns.
Three Basic Steps
Review of Analytics Goals – Your goals need to be reviewed regularly. Changes in the marketplace will impact your targets. Things like a new product offering, changes in technology or the new marketing campaign of one of your competitors can have a major influence on the goals of your web analytics.
Regular Progress Analysis – Progress analysis compares results with goals. In a previous period's plan of action, we set goals for the period we are analyzing. Now is the moment of truth. Did the changes we made to our marketing work? Proper analysis of our information will give us the answer.
Set A Plan of Action – After our progress analysis we will know which of our previous actions are having a positive impact on our marketing and which ones are not. We will modify or eliminate the changes that have had a negative impact. We continue the actions that have had a positive impact. And we will brainstorm and come up with new changes to make to improve performance.
Progress Analysis (Monthly – Weekly – Daily)
Progress analysis can be performed on a monthly, weekly or even a daily basis. Depending on the time sensitivity of a marketing campaign you may need to monitor the pages your traffic is arriving from in order to determine which promotions are working and which ones are not. This will help you allocate the rest of your resources for the remainder of the campaign.
The whole mission of the analysis is to determine what things need to change. And when those determinations have been made the process completes a cycle. Changes to a marketing campaign, changes to a price level or other actions can be monitored by web analytics.
Measure your marketing with web analytics services. You'll be glad you did.